Welcome to Purchasing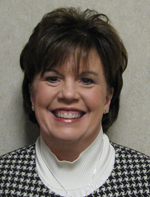 The primary responsibility of the Purchasing Department is to contract for and procure all supplies, materials, equipment and contractual services required for any and all departments supported by or under the control of the county government which encumbers any of those funds. This office operates under the "County Purchasing Law of 1957", T.C.A. 5-14-101.
The department is under the direct supervision of a Purchasing Agent who is appointed by the County Mayor with approval of the county legislative body. A county purchasing commission is also formed consisting of the County Mayor and four (4) other members of whom shall be appointed by the county mayor.
The Purchasing Department processes requisitions for purchases on a daily basis for all approximately 72 budgets within the county government. Requisitions must be thoroughly checked, processed into purchase orders and distributed to the requisitioning department. All purchase orders are filed in the purchasing office and kept for five years. Any purchases over the designated bid limit of $25,000 must be separately prepared by a sealed bid process. All bids are kept on file for eight years. In conjunction with requests for commodities, the Purchasing Department is responsible for the transfer of supplies and/or equipment between county departments and agencies along with the disposal of surplus county property by either sealed bid or public auction. Accepting payments for county property sold is another responsibility of this department. Once payment is received and all documentation is complete, the money is turned in to the Accounts and Budgets office.
A central mail room is housed in the Purchasing Department. Outgoing metered mail is processed on a daily basis for approximately 45 departments totaling an estimate of 93,392 pieces of mail per year. The courier is also responsible for distributing interdepartmental mail to approximately 45 departments twice a day with an average daily amount of 500 envelopes delivered daily.
The purchasing department is also responsible for county pauper burials and the county indigent cemetery (Oak Rest Cemetery) which is located on Oak Plains Road in Clarksville, Tennessee. Pauper Burials are furnished to indigent individuals who are a resident of Montgomery County and have been certified as indigent by Urban Ministries. This monetary contribution to the funeral home is split between the county and the City of Clarksville with the county in charge of all correspondence and certifications of the indigent. Montgomery County will offer a plot at Oak Rest Cemetery if necessary and will furnish a foot marker paid for by the county at no charge to the individual.
Another responsibility of the purchasing department is to process paperwork in order to obtain titles, obtain license plates, provide county decals and furnish updated list of the county's 450 vehicles for insurance purposes to include department, make, model, year, VIN number, purchase date and price, license plate number and any comments necessary pertaining to the vehicles. Fuel cards for all county vehicles are ordered, received, distributed and maintained in the Purchasing Department. Along with 401 fuel cards, the pin numbers for approximately 751 employees are the responsibility of the purchasing department. When any of the vehicles are sold it is the responsibility of the Purchasing Department to accept payment, transfer title and complete any and all paperwork necessary.
A central store room is located within the Purchasing Department to provide to all county departments general office supplies and custodial supplies purchased in large quantities therefore passing the savings along to county departments for their use. There are approximately 300 different items in this central storeroom with an estimate of $8,102.82 dollars worth of supplies sold to county departments per month.
Another savings that is passed along to county departments through the Purchasing Department is the ability to print forms used by county departments in house, therefore cutting the cost of printing dramatically. Forms, envelopes and business cards are all able to be printed in house along with special orders such as padding of forms and making booklets. The print shop prints an average of 500,000 pieces of paper and 250,000 envelopes per year.