The library has meeting rooms of various sizes available to government sponsored or non-profit groups. Meeting rooms are located on the first floor of the library, two are off the lobby and one is in the back near the magazine area. These rooms accommodate 20, 25, and 100 people and are available during the library's normal operating hours at no cost.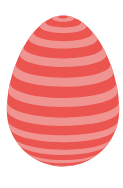 Reservations should preferably at least a month before the room is needed, and are accepted up to six months in advance. Each group may use a room one time per month. Please call the library at (931) 648-8826 if you have any questions about using the meeting rooms.
Study Rooms
For your convenience, the library has eight private study rooms, four on the first floor and four on the second.