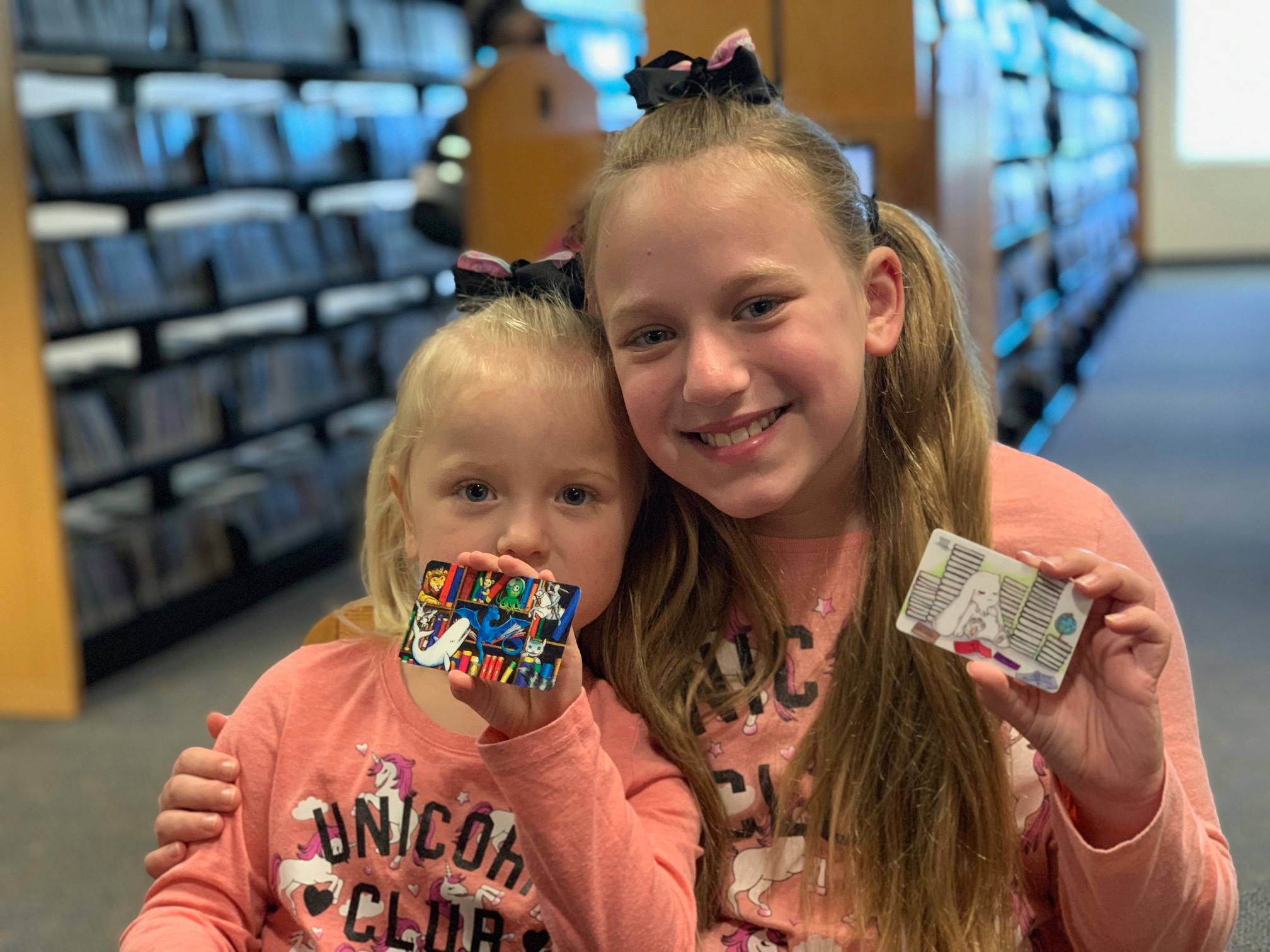 Are you a first time visitor? We at the Clarksville-Montgomery County Public Library welcome you! There are many services to explore and we can't wait to help you discover them. Whatever your age, we provide something for everyone ranging from:
Children's story times
Computer classes for adults
Learning a new language
Continuing your education with free online classes and much much more!
The first step in your journey is applying for your library card. All residents of Montgomery County are eligible for a library card at no cost. Parents must sign as responsible party for children under the age of 18. Fort Campbell soldiers (and their dependents) living either on post or in Montgomery County are considered Montgomery County residents for library purposes. A military ID card is required for service members and/or dependent spouses living on Ft. Campbell in addition to the requirements in the following paragraph. Non-residents must pay a $20.00 annual fee to receive a library card. Hereis a link to complete information and rules about checking out items at the library: circulation brochure
To apply for a library card, simply present valid photo ID at the circulation desk. There is currently no online application for a library card. Proof of current address is required if the address on the photo ID is not correct. Acceptable forms of proof of address include: signed rental agreement, utility bill or setup, USPS mail forwarding form, anything sent to you through the mail in the last 30 days, car registration, voter registration, check book, and pay stub.
University students who live on campus, but are from out of the county, must provide proof of their university P.O. Box, their school ID and a valid photo ID to obtain a 1-yr University card.
In addition to Montgomery County, he following zip codes within our service area
are eligible to receive a free library card:
Adams 37010
Cumberland City 37050
Cumberland Furnace 37051
Cunningham 37052
Indian Mound 37079
Palmyra 37142
St. Bethlehem 37155
Southside 37171
Woodlawn 37191
Kentucky zip codes that may receive a free library card: 42204, 42220, 42223, 42234, 42262, 42265, 42266, 42286.
Some residents outside Montgomery County may obtain a Tennessee Library Card (TLC card) with a qualifying library card from a participating library. These cards have limited privileges.
Please call the circulation desk at (931) 648-8826 with any questions about applying for a library card.