Welcome to Chancery Court, 19th Judicial District
Please be advised that there will be a filing fee increase effective July 1, 2012. All new filings will be increased by $2.00 except Small Estate Affidavits and Probate cases, which will increase by $7.00.
We have attached an updated cost sheet for your convenience. Please share this information with your staff and thank you for your continued cooperation. New rates are effective July 1, 2012.
All new cases filed will be an additional $2.00
Small Estate Affidavit new filing fee will be $145.50
Probate new filing fee will be $334.50
Service of Process by Sheriff will now be $42.00
-Ted A. Crozier, Jr., Clerk and Master
Effective September 1, 2011, an uncontested divorce packet without minor or dependent children can be downloaded from http://www.tncourts.gov. This is the only website we are able to recommend and this packet has been put together and approved by the Supreme Court of Tennessee. Your packet clearly states that this must be completed when you bring it to the clerks office for filing, please understand the clerks are unable to help you fill the packet out or answer any legal questions.
Once you have completed your packet, bring it to the Clerk and Masters office and we will assign your case to a judge. At that time you will pay your filing fee of $229.50. We do accept debit cards, however there is a $2.50 service charge for their use.
---
Chancellor Laurence M. McMillan, Jr. Presiding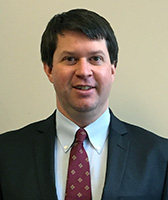 The Chancery Court for the 19th Judicial District of the State of Tennessee handles a wide variety of cases servicing Montgomery and Robertson Counties. Cases decided in this court include:
Contract/Debt
Specific Performance
Real Estate Matters
Worker's Compensation
Probate
Conservatorship
Guardianship
Trusts
Paternity
Legitimation
Adoption
Surrender
Divorce
Order of Protection (within a divorce action)
Contempt
Child Support (within a chancery case)
Partition Suits
Minor Settlements
Foreign Judgements
Name Change
Our office is open 8 a.m.-4:30 p.m., Monday through Friday.