Welcome to Animal Care and Control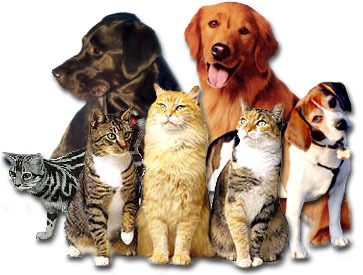 Montgomery County Animal Care and Control is dedicated to providing three core principals of Education - providing education to the public on humane treatment of animals, animal welfare, population control, adoption and responsible pet ownership, Enforcement - enforcement of State and Local Animal Control regulations and ordinances, Control - dedication to rabies virus awareness, control and testing to eradicate exposure to the rabies virus in Montgomery County. We work strongly to continually build on our strong community partnerships, awareness, and relationships in Montgomery County.
Vision
Montgomery County Animal Care and Control is a respectd community leader and a tremendous resource for awareness, development, and enhancement of:
Responsible Pet Ownership

Animal Health and Welfare

Rabies Control and Public Safety

Compliance with State and Local Animal Control Laws and Ordinances

Humane Treatment of Animals In Our Community

Education of the Public and Peers
Mission
We strive to accomplish our Mission Goals by:
Quick and courteous responses to service requests
Promoting animal placements by increasing animal adoptions
Establishing working relationships with animal rescue organizations
Building strong relationships with local, State, and Federal organizations promoting Animal Welfare
Providing education to the members of the community on rabies eradication, animal care and disease prevention, and animal population control
Each staff member shares the responsibility, and accountability, for achieving these objectives. Employees are responsible for understanding the relationship of their duties on the job and the dedication of the division in respect to the objectives listed above. The success of the division is directly related to the commitment that each member is will to extend to their community.
Values
We achieve our goals and make our efforts through practicing:
Safety - Through enforcement and education we make every effort to prevent animal related injuries while fostering the human-animal bond.

Compassion - We will recognize the needs of all animals and show compassion, care and understanding.

Education - We will take every chance to promote a fundamental knowledge of animal care, behavior, health, advocacy, and legislation.

Community Involvement - We will engage the community in promoting stewardship, excellence in pet ownership, animal welfare, and adoption.

Teamwork - We will all work together for a common goal in making sure no animal suffers, finding forever homes for as many pets as possible, and to carry out our mission goals to the best of our ability.

Customer Service - We will all provide the utmost customer service by providing consistent services in a courteous, friendly, fair, effecient, and knowledgeable manner.
UPDATE: Beginning Sept. 1, 2018 Montgomery County Animal Care and Control (MCACC) will require pet owners who want to surrender their pet to contact MCACC by phone and make an appointment before coming to the shelter. This will allow staff members to contact and assist citizens with their owner release. We will not be accepting same day owner surrenders at the shelter. There will also be a fee associated with an Owner Surrendering your pet to assist with the costs of housing and caring for your pet. If you have any further questions regarding these new policies, please feel free to contact us an Montgomery County Animal Control at 931-648-5750 or you can email Director Dave Kaske at djkaske @mcgtn.net.