Welcome to Adult Probation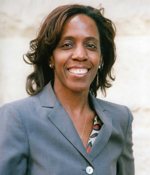 The Adult Court Services Department enforces the orders of the General Sessions Court by providing misdemeanant offenders timely and efficient supervision, intervention and treatment services that promote public safety and client accountability.
From 1998 to 2003, Montgomery County contracted with a private probation company to provide probation supervision services to the misdemeanant offenders appearing before the court.
In July 2003, the Montgomery County Adult Court Services Department began providing probation services to offenders sentenced in General Sessions Court. Since that time, the department has continued to grow as it seeks to provide the court with relevant and appropriate services designed to meet the needs of offenders as alternatives to incarceration. Services are designed with an emphasis on offender accountability and community safety.
There are three divisions of service within the department:
Adult Probation Services
Intervention Services
Adult Drug Court Services
Adult Probation Services
Sixteen Full-time staff and three part-time contractors comprised of eight Probation Officers; two Offender Service Officers; two Drug Court Staff; a Case Review Liaison; Secretary; Probation Aide; two Facilitators/Instructors and a Director operate the three divisions. The department also partners with colleges and universities in the placement and training of intern students.
The purpose of the Adult Probation Services program is to provide supervision services to defendants so they can successfully fulfill the orders of the court within the probationary period. An average of 1,200 misdemeanant probationers are supervised per month.
Since July 2003, over $4 million dollars has been collected through the department in fines, costs, fees, and restitution. Over $101,000 in restitution has been collected and returned to victims.
Additional services provided include case management, case coordination with other states and counties, drug testing, community referrals, job readiness classes, etc.
The department seeks to reduce the rate of recidivism.
Intervention Services
In December, 2003, the department began offering Intervention Services & generates an average of more than $15,000 revenue per month. The purpose of the Intervention Services Program division is to provide education and group intervention services to program participants so they can successfully fulfill the obligations contained in their court order and learn ways to live a life free of criminal behavior.
Facilitators are trained in the following:
Licensed State-Certified DUI School
PRIME for Life™
Domestic Violence Offender — Batterers' Intervention Program—Duluth© Curriculum
MRT (Moral Reconation© Therapy)
Assessments—Substance Abuse (SAQIII, MAST, SASSI) & Domestic Violence (DVI)
Financial Responsibility Program
Thinking for Good
Staying Quit—Relapse Prevention
Anger Management
An average of 125 offenders per week receive intervention services through 12 weekly groups & a monthly DUI School.
Groups are held Monday—Saturday.
Adult Drug Court
The purpose of the Montgomery County Adult Drug Court Program is to provide intense supervision, treatment referral and job placement services to drug court participants so they can recover from their addiction, remain drug free, and reduce the costs associated with incarceration. Click here for referral form.
The Montgomery County Drug Court program consists of four phases of progression with an anticipated participation rate of 15-18 months. Drug Court meets weekly and participant reports to court weekly, bi-weekly or monthly depending on their phase.
The Adult Drug Court Division accepted its first four participants in June, 2005. Since that time, 73 participants have been accepted into the program of which 19 have completed successfully. Drug court honored its first graduate on August 5, 2006. An average of 30 participants are supervised per month.
The Montgomery County Drug Court currently receives $100,000 annually in state grants. A $50,000 BYRNE JAG-ARRA (American Recover Act) grant provides funding for one full-time case manager through June 2011 and a $50,000 State Drug Court grant primarily funds drug testing, treatment services and team member training.
Drug Court collaborates with many community partners in the provision of services to drug court participants and their families. The drug court team is made up of a multi-disciplinary team committed to a non-adversarial approach to team intervention. Montgomery County Drug Court became state-certified for a 3-year term on October 7, 2009.