About Montgomery County
Montgomery County, Tennessee is located 30 minutes northwest of Nashville at the Tennessee-Kentucky state line. We are one of the most historic, yet progressive counties in the region and home to the fifth largest city in the state.
The Basics
Population:
200,182
MSA:
Clarksville, TN-KY
Land Area:
539 square miles

Incorporated Cities:
Clarksville (pop: 132,929)
County Mayor
Jim Durrett(first term)
Largest Employers:

Clarksville-Montgomery County Schools

Hankook Tire

City of Clarksville

Montgomery County Government

Tennova

Trane

Bridgestone

Walmart


History
(excerpts from Montgomery County Historical Society)
In 1796, when Tennessee became the 16th state, Tennessee County of which Clarksville was a part, was divided into Montgomery and Robertson counties with Clarksville the county seat of Montgomery County. The name Montgomery honored John Montgomery, who was a founder of Clarksville as well as a renowned Indian fighter and Revolutionary War leader.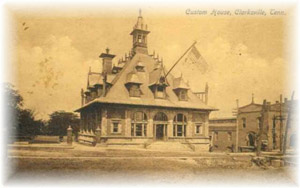 During the Civil War, Fort Donelson, Fort Henry and Fort Defiance were established in preparation of the Union advance, only to fall to Federal troops in 1862.
After the Civil War, traffic on the Cumberland River continued to be of great importance to the community and Clarksville became well known for its production of dark fired tobacco, the primary money crop. From 1900 to 1940, Clarksville's trade and business progressed with the growth of the town being closely connected to the county farming area.
Education became an important theme in the county in the nineteenth and early twentieth centuries with the establishment of the Rural Academy in 1806 on the present site of Austin Peay State University.
Military activity again would impact the county during World War II when the army established Camp Campbell in Montgomery County. Over 42,000 acres were purchased and in June 1942, relocation of families was completed. The post was named in honor of General William Bowen Campbell. On 15 April 1950, the post became Fort Campbell after it changed from a temporary installation to a permanent one.
Montgomery County has furnished two governors to the state, Willie Blount and Austin Peay; a United States Supreme Court Justice and a Postmaster General, Horace H. Lurton and Cave Johnson, respectively.